Details Paeonia Hybrid Commande Performance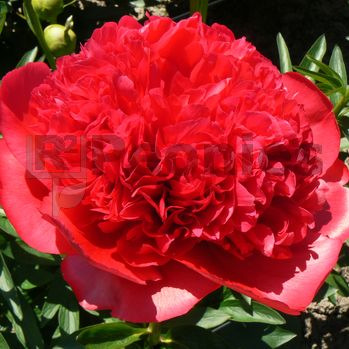 Hollingsworth (1996)
This Peony has the largest flower buds and the largest double red flowers imaginable. The flowers of adult grown plants come up to 20 cm in diameter. Commande Performance comes from the same cross as Lorelei. With this Peony has Hollingsworth found the greatest future in the leading varieties in the Dutch cut flower business. The big flower buds need some staking.
Properties Paeonia Hybrid Commande Performance
color: red
shape of flower: full double
size of flower: 20 cm
fragrance: light
time of blooming: early middle
side buds: some
staking: staking
height: 85 cm
This information has been compiled with the utmost care. The offer is without any obligation. At the content of this text can no rights or claims be made in any way whatsoever.