Out methods |   Our Core Values   |  Credit Insurance
About us
The Peony Specialist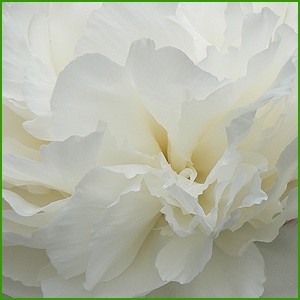 Our team exists of young and enthousiastic Peonies flower and tuber intermediaries. Our company has a history of 20 years of  Peony experience. We are operating fair and honest with only offer from the highest quality Dutch Peony growers. All our material has a certificate from the Dutch inspection service PD or NAK-Tuinbouw. We would like to help you invest the right way for the best return on investment. W help you in you're search for  high quality planting material. But also for  good advise about fertilizer and pesticides and other advise you can contact us. At this moment we are too busy with the business to busines market. We can't help the private peony lovers. Sorry for that.
Retailers
For you're bare root sales in retail stores we have the right answers. We start with top quality material. Prepared, packed and stored the right way. Quality problems must be history. It's not necessary anymore to have looses caused by poor quality. We have the expertise to help you find the right protocol for more sales at the retail floor. We can offer you consistent bare root for the use you want.
Advise
We can also assist the cutflowers growers with a cultivation plan. Which is in every region in the world different. Local market, cold hours and special wishes are important facts you have to know before placing the order.  Start with doing you're homework. Where do you want to sell you're Peony Flowers. Are you're customers retailers or specialised florists. Can you store you're crop for a couple of day's. Is there an auction in the neighbourhood. What kind of temparature you have and what kind of exceptions in climate you have during the harvest period. The structure and mixture of the soil, PH degree and the quality of the local water are very important. So many factors can influence you're return on investment. The intermediaries of R2 Flowers BV can support you with your businessplan.
Profitable
In cutflower business it's import to make a good start. You can only plant your field just one time. When you have harvest the plants, it's better not to return to the same place were you did grow peonies before. The Peony plants will help you never forget this. They won't die at the same place, but they won't grow as they supposed to do. With the right people arround you we can avoid all the beginners faillures. And try to help you build up a profitable Peony crop.
We have expertise in the following activities:
Peony bare root growing for cutflower raise all over the world
Peony bare root for cutflower raise in greenhouses
Cutflower projects all over the world
Growing and trading in traditional and new varieties of Paeonia
Growing of Peony bare root for selling in retailstores
Sale of Peony bare root for container crops
Sale or rental of Peony flower crops, or complete Peony nurseries
Buying and selling of bare root for exporters / retailers and wholesalers
Buying and selling of ITOH Peonies or Intersectionals
Future
The raise of Peony bare root seems to be in a positive line. Retailers and wholesalers can use more and more bare root. And the numbers are rising. Buyers have problems finding the larger numbers. We are ready for the future. Between our customers from about 750 Peony growers we have quite a lot of large Peony growers we're we can make good long term appointments for delivering large numbers of bare root. It's beautiful to join this kind of projects in these hard economic times. Some of the older growers can't hold up the competion anymore. In the meantime the younger businessman come up with good businessplan and take their places in.  We bring both buyers and sellers together and make deals so that both sides can make profit.
Containers
At this moment it's an hot item to buy flowering Peonies in pots. Retailers and wholesalers can use the Peonies in containers but they demand a flowering pot. For us is the challange to make the Peonies flowering on the pot. In the past lots of people tried all kinds of things. Nobody succeded with the right protocol sofar. We work with different partners to give you the best advise. We would like to discuss the opportunities with you.
Offerlists are available on request only at:
R2 Flowers BV
Sales: Richard Jong
Tel:    +31 6-13144202
Fax:   +31 228-720660
Mail:   r.jong@r2flowers.nl