Details Paeonia Itoh Yellow Crown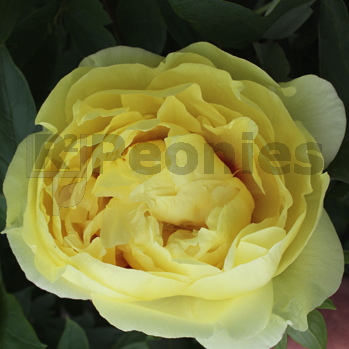 Smirnow (1974)
Yellow Crown is one of the first Intersectional's made in Japan. Beautiful yellow and semi double with a light fragrance. Yellow Crown is blooming in the midseason with flowers up to 17 cm. Intersectional's are also after the blooming period a welcome decoration while the foliage stays green till the frost. Beautiful for landscaping in gardens and city parks all over the world. Yellow Crown is excellent for collectors but there are better Intersectional's for other use.
Properties Paeonia Itoh Yellow Crown
color: yellow
shape of flower: semi double
size of flower: 17 cm
fragrance: light
time of blooming: midseason
side buds: some
staking: no staking
height: 85 cm
This information has been compiled with the utmost care. The offer is without any obligation. At the content of this text can no rights or claims be made in any way whatsoever.